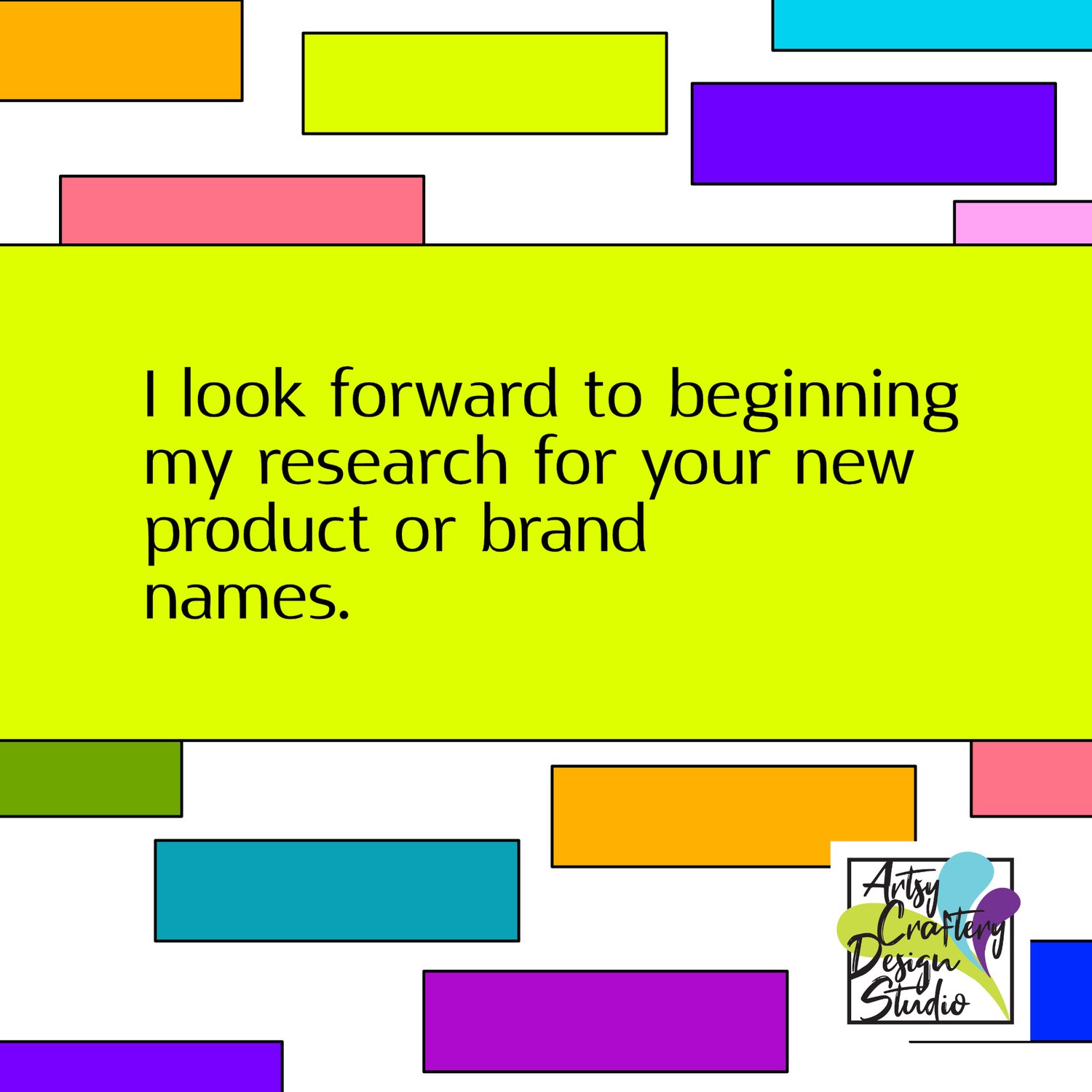 Futuristic Names For Your Product Or Brand
On Sale
$999.99
I will skillfully name your product or service with a futuristic name using research and simple marketing techniques.
Your radical product or service name is a powerful asset that customers should find to be interesting and easy to remember. This forward-thinking name also should intrigue your marketing demographic and be easy to pronounce.
My avant-garde names are appealing and distinctive. They project the message that brand owners want to convey to potential customers. They also can help to keep your brand uppermost in the minds of previous customers.
I have created unique names for clients at Fiverr and Picky Domains and my reviews are all 5-star. I was also a member of Naming Force. I am serious about naming and I enjoy it. I have been naming my own products, services, brands, blogs and other for over 15 years.
What Is Included In This Order
This order includes:
Two (2), three (3) or five (5) unique names sent as a JPEG list,
A JPEG document of copyright transferral of the names with a guarantee that the names provided are unique and created by Artsy Craftery Design Studio.
The names will all belong to you. You can
alter the names however you choose,
sell them or the ones that you don't use,
save them and use later,
give them away.
The Ordering Process
When you place your order you will download three (3) documents, the naming order receipt and the 2-document questionnaire.
You will need to message or email me your questionnaire answers so that I can get a good understanding of the type of names that you need.
The Delivery Process

I will message or email two(2) documents to you (your names and a copyright transferral file) within 5 days from the day that you submit your questionnaire.
Your names are then free to use however you please.
How I Create My Names
Using a questionnaire that you complete, I create names that are tailored to your needs and as unique as possible. I don't use any naming software or scan expired domain lists because those names were not created for your distinctive needs.
I do a 3-page internet search on every name that I create, ensuring that it does not exist within that parameter. If I find a name that I create within those search pages, I scrap it and start over.
What About Copyrighting, Trademarking, Registering?
Many independent creatives do not register or trademark the names that they choose but start using them right away. Most of the shop, brand and product names that you see on online popular shopping venues, including Etsy, have not been trademarked or registered.
The unwritten copyright automatically belongs to the creator at the time that she/he creates. I, as the creator, will transfer the copyright to you when I produce your names, making you the owner of them and the copyright. 
Please see What This Naming Service Does Not Include below.
What This Naming Service Does Not Include
This naming order does not include:
alterations to names,
logos, word marks or other graphics (see my pre-made logos here: Business Branding),
registration of internet domains,
formal copyrighting, trademarking or registration with the US Copyright Office,
international name search,
any guarantees that the names are not being used somewhere in the world,
the hiring of legal services to investigate names on your behalf,
legal advice,
returns of, exchanges for or refunds for names.
Additional research, registration and legal consultation that may be needed for the names is the responsibility of the buyer.
With the advent of so many online selling venues for creatives over the past 15 years, practices for choosing and using shop and brand names have become relaxed. If you plan to set up any type of formal business, it would be best for you to legally record your chosen name. Consider obtaining help from someone in the legal profession who is experienced in establishing businesses. You can also obtain info here:
US Copyright Office
US Patent & Trademark Office
(c)Artsy Craftery Design Studio